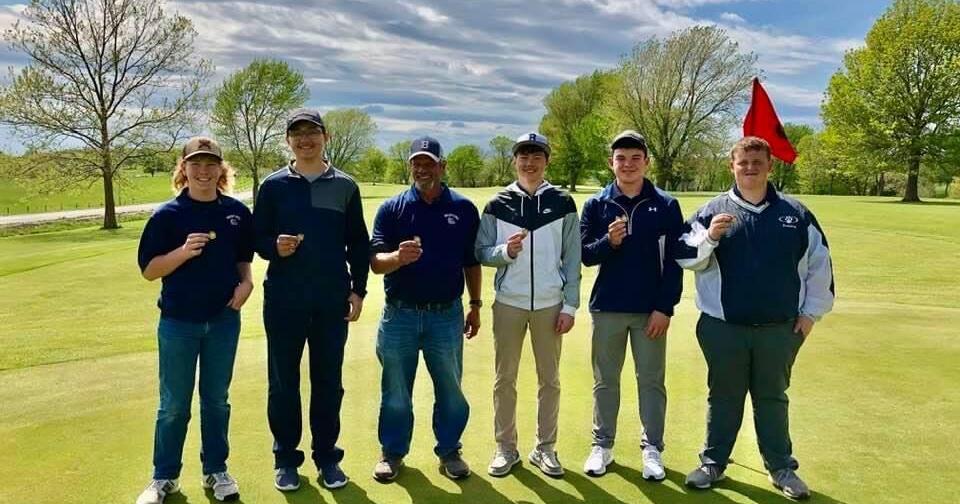 Bedford Boys' Golf Course to Enter District Competition | Sports
Bedford) – The Bedford boys' golf team will compete for a spot in the state golf tournament on Friday.
The Bulldogs got that right with a Class 1A sectional championship at Lamoni last Friday.
"The kids are doing really well," said coach Mark Morris. "They've been excited all year. It's my first year, and it's been a great ride because of the kids. I told them we had one goal: to go out and have a good time."
Bedford has been in tears of late with the Pride of Iowa conference and section titles to their name.
I really didn't know what to expect. Morris said. "They went out, worked hard, listened to me and did some of the things that I helped them with. I have to give them all the credit. I don't do a lot of coaching during tournaments. keep your head up and let them play. "
Owen Lucas was section champion at Lamoni last week with a 91.
"He got hooked in there," Morris said. "He had a stretch where he struggled on some holes, but he gutted it, got back on track and birdie on the last hole."
Gage Godsey, Hunter Blackford, Austin Hanshaw, Logan Moyer and Tate Rowan also contributed to the Bulldogs' cohesive roster.
"All six were successful when they needed it," Morris said. "In our last double meeting we didn't use Owen's score and had a season low for the 9 hole. I never know who will come up with the score."
The Bulldogs are hoping their consistency can pay off on Friday when they travel to Anita for the Class 1A district meet. They must be in the top two to qualify for the state.
"We've played her (Anita) twice this year," Morris said. "So the kids know the course. I told the children not to be too aggressive or too careful. Don't worry about what other people are doing. Just play their game. "
Click below to hear the full Coach Morris interview.