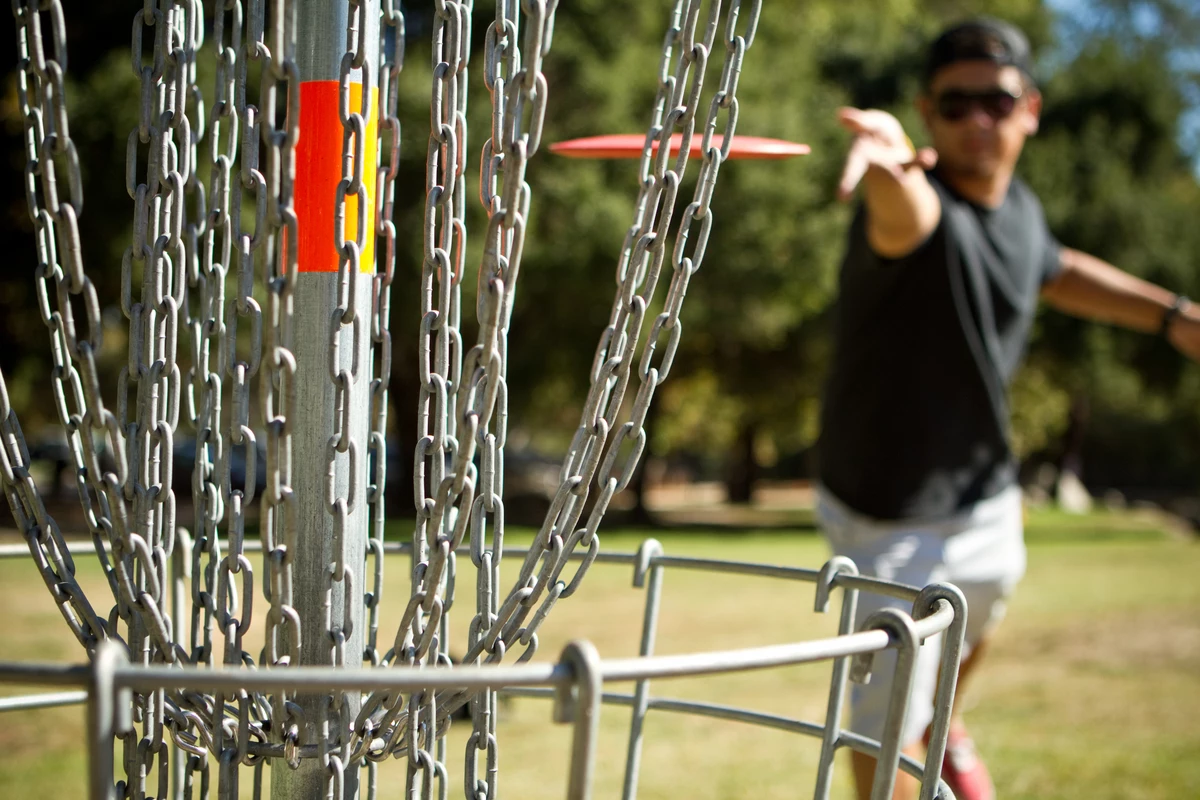 Championship-level disc golf course opens in Rochester
Disc golf players are going to have a championship level course to play starting this week in Rochester.
Championship-level disc golf course to open at Gamehaven Park this Friday
The Rochester Parks & Recreation Department announced in a press release Tuesday that the Gamehaven Park Driftless Disc course will be open to the public starting Friday, October 8. The course consists of a championship-caliber 18-hole course and a 9-hole recreational course.
According to the Rochester Department of Parks and Recreation press release, demand for the course to open has been strong throughout construction and the course is now at a point where it is safe to play while the Remaining work on the project has been completed.
"In 2014, Gamehaven Park's master plan included the concept of a championship-caliber disc course. Today, we are living up to that commitment and expanding that original vision with the opening of the driftless disc, "said Mike Nigbur, Head of Parks and Forests Division. "The 18-hole championship-caliber course and 9-hole recreational course exceeded my expectations by including some of the best views in the park and making connections with the natural environment. I think there will be a great appreciation for the prairie, woods, water and our unique geology as park users work their way through the course.
Gamehaven Park offers more than disc golf
The amenities of the Four Seasons Natural Park include; Mountain biking, hiking, cross country running, fishing, nature based playground, disc golf, bird watching, cross country skiing, fat tire biking, archery and toboggan run.
There is still work to be done, including installing signage for the disc course, improving playground safety, and cleaning up the larger park construction project.
Gamehaven Park was developed with significant funding from the Greater MN Parks and Trails Commission Legacy Funding and the residents of Rochester. Additional financial support is provided by the Rochester Active Sports Club.
How to get to Gamehaven Park
Access to the park includes two parking lots: one directly from 45th Street SE and the new 50th Street SE parking access drive near the Olmsted County Regional Safety Training Center.
Access to the parking lot for the new disc course as well as the new playground, toboggan run and parking areas will be from 50th Street SE once this road project is completed in mid-November. Until then, community members and visitors can use the current access to Gamehaven Park on 45th Street SE to access the 18-hole course starting with hole # 3.

Southeast Minnesota Airbnb is like a time machine almost 150 years ago
What's the best Airbnb you've stayed at? This vacation rental has 7 bedrooms and historic charm. Find out below.
Southeast Minnesota's Airbnb mansion is like a time machine 150 years ago
This Red Wing Airbnb is like a trip to the Victorian era. Built in 1876 in historic downtown Red Wing, this Victorian mansion will take you back to the 1870s with matching decor and furnishings. This incredible vacation rental is certainly one of the most unique in the state.
Check out all it has to offer below: