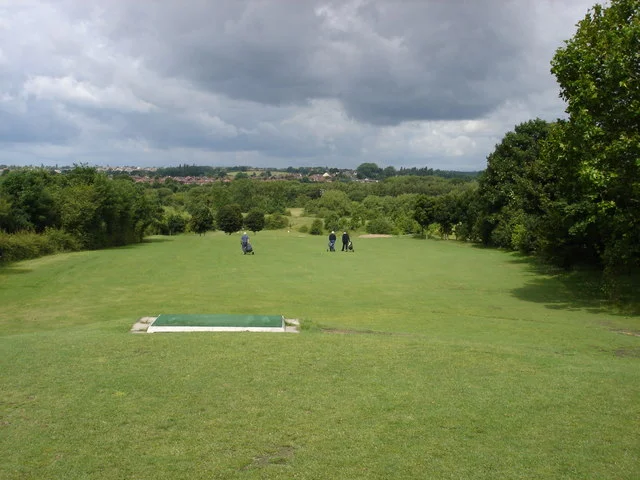 Derbyshire golf course to become a nature reserve
Erewash Borough Council has announced plans to close a little-used golf course in Ilkeston, Derbyshire, and turn it into a nature reserve, four years before its centenary.
With an average of just eight paying golfers using the Pewit golf course daily and earning just £29 a day, the council-owned site became unviable, leading the council's executive committee to decide to close it during a meeting on May 31.

Players say maintenance at Pewit's nine-hole golf course has dropped significantly (Oxymoron via Geograph).
Council reports show financial losses of more than £43,000 between June 2021 and February this year, but a club spokesperson said no one is checking whether players have paid. The board said revenue would need to increase by up to 600% just to break even.
The council said it would work with the Derbyshire Wildlife Trust to create the new nature reserve on the site.
Carol Hart, Leader of Council, said: "We of course recognize the history of the site as a golf course, but we need to review and consider its sustainability and consider the additional cost to our ratepayers across the borough.
"It is in this spirit that we are looking at this site, an important site that could grow from a financially difficult area to something that could be a family nature reserve for people of all ages."
Content continues after ads
A member of the golf club said: "I personally think it would be a tragedy if the course were to close. We understand the recommendation is to close the golf course for financial reasons.
"As a club, we are very disappointed. We have actively tried to ask people on the course if they have paid, which is not an easy task, and we have helped with the upkeep of the course by putting the flags. and take care of the bunkers."
An online petition is planned to lobby for the golf course to be retained, while club captain Colin Brodie wrote to the council: "Pewit Golf Course is already a green space with wildlife and trees. insects everywhere.
Councilor Hart added: "Nature reserves and open spaces have always been important, but have become increasingly so in the world we now live in – they give us all, young and old, the opportunity to improve our mental health and well-being by being outdoors enjoying flora and fauna and all things 'green'.
"We are proud of the reserves and green spaces we have across our borough and Pewit would be an ideal site to increase our offering."