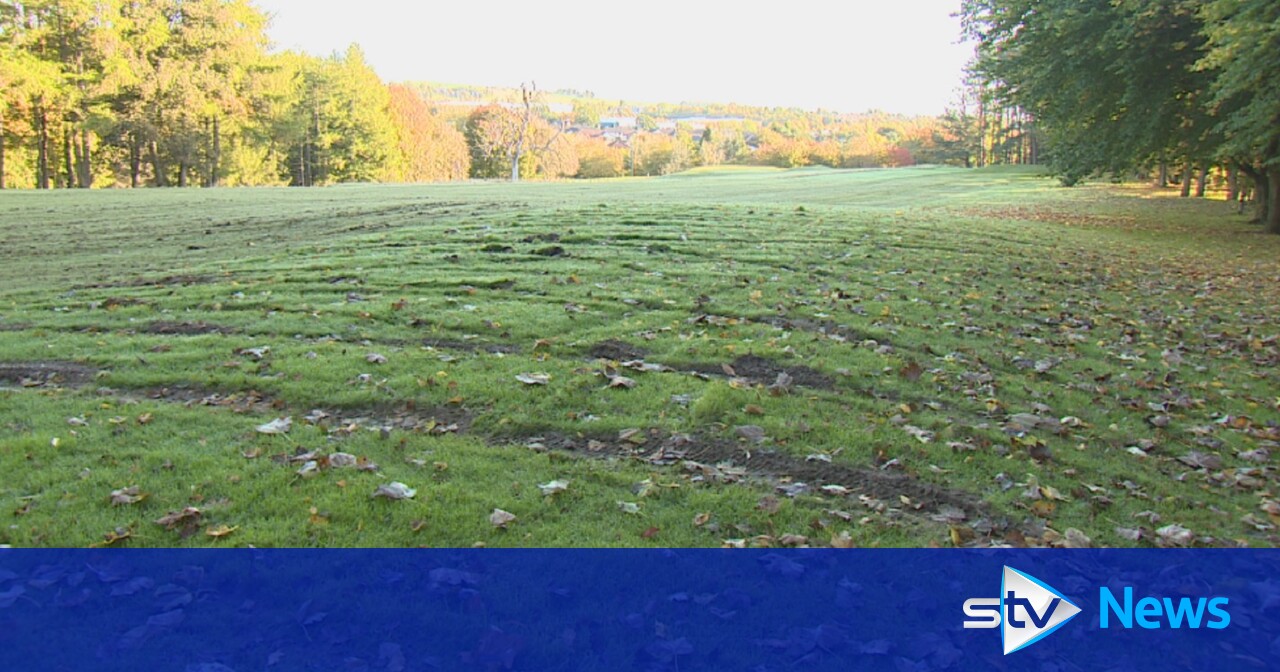 Dundee's Caird Park golf course destroyed by vandals on stolen greenkeepers carts
A golf club suffered extensive damage after vandals drove carts of greens keepers onto the course.
Almost £50,000 worth of equipment was stolen from Caird Park in Dundee during the incident last week.
Three carts were removed from a storage unit and plowed through the fairways and greens, tearing up much of the nine-hole course and forcing its closure.
Club captain Ian Gordon said: "We are very disappointed with what has happened over the past two or three months.
"There was quite a bit of damage – it's the worst we've seen in about 30 years."
The three garden trolleys, worth around £16,000 each, were stolen from the storage unit in the early hours of Thursday October 13.
Mr Gordon said he was 'horrified' by the extent of the damage to the public course, adding: 'It's so frustrating that some members are really getting angry.'
Last week's break-in was just one of the few issues in recent months related to vandalism or theft at the club.
Bosses are now looking to meet with Dundee City Council to discuss tougher security measures in a bid to keep thieves out.
"We've put forward several things before, asking for preventative measures, like electronic gates, so quads can't access certain areas of the course," Gordon said.
Leisure and Culture Dundee said it was unsure how long it would take to repair the damage.
Police are trying to track down those responsible and have urged anyone with information to come forward.
Constable Laura Allan said: 'We are asking anyone with information about this break-in, or if you have seen anything suspicious in the Caird Park area, to come forward.
"We are also keen to hear from anyone who thinks they have seen the vehicles in question in the community or for sale.
"If you think you can help our investigation, please call the police at 101citing an incident 0517 of October 13. You can also contact Crimestoppers at 0800 555 111if you wish to remain anonymous.