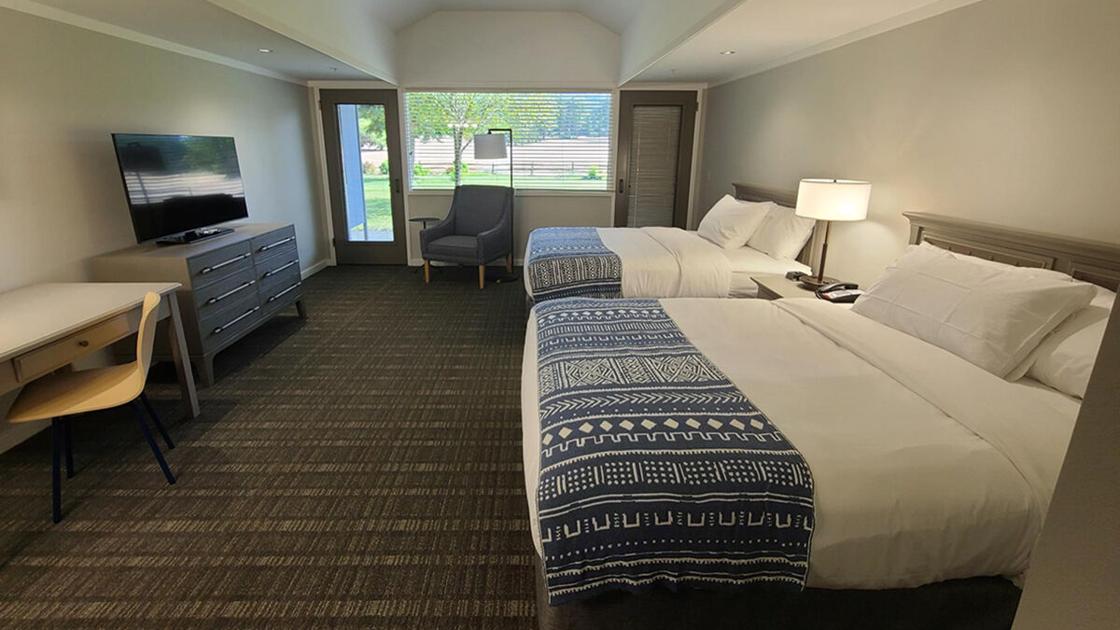 First Phase Renovations Completed at Waynesville Inn & Golf Club | New
FLORENCE, SOUTH CAROLINA – Raines, one of the South East's leading hotel management, development and investment groups, has announced the completion of the first phase of a multi-million dollar comprehensive renovation of the historic Waynesville Inn Golf Resort & Spa, now called Waynesville Inn & Golf Club.
The property was purchased by Raines in April 2021, with plans to fully renovate and restore the existing rooms, golf course and restaurant, as well as expand the experience with new construction additions, including practice, golf cabins and more.
The 165-acre property is home to three unique accommodation structures: Inn (35 rooms), Golfview (28 rooms) and Brookside (12 rooms).
At the end of September, the group celebrated the completion of the first phase, which included the complete interior refurbishment of Golfview, with all new flooring, fresh paint, updated furniture, fixtures and fittings, as well as as new works of art.
Phase two, due to begin this month, will feature a similar renovation of the Brookside building, while plans for the hostel, which also includes improvements and overhaul of food and beverage outlets, a new experience arrival and other equipment improvements, will begin in early 2022.
Construction of the golf course, originally designed by prolific golf architect Donald Ross, is already underway.
As part of the renovation plans, Raines is committed to honoring the heritage of the property, restoring it to its original charm and character. The total renovation is expected to take approximately 16-24 months.
"We are extremely pleased to have begun the thoughtful and thorough restoration of this iconic landmark of Waynesville and western North Carolina," said Gavin Philip, senior vice president of Woven by Raines. We believe this property will become a sought-after home for our members and Inn guests for many years to come.
In addition to the renovation, Raines worked with Craig Evans Creative to refresh the property's brand and visual identity, which includes the revelation of the new name: Waynesville Inn & Golf Club.
The new name reflects the property's history as a hub of Waynesville activity, while also emphasizing the property's orientation as a full-service golf destination. The new name of the property is accompanied by a new logo, which pays homage to western North Carolina, with the representation of the black bear native to the area.
The third property in the Woven by Raines portfolio, Raines has partnered with Bobby Weed Golf Design to completely renovate the golf course, which will include changing the course to a traditional 18-hole course, while preserving the history of the design. original by Donald Ross.
In addition, seven-time James Beard Award-nominated Chef John Fleer of Asheville's Rhubarb and Benne on Eagle will program and design the establishment's restaurants and culinary offerings.