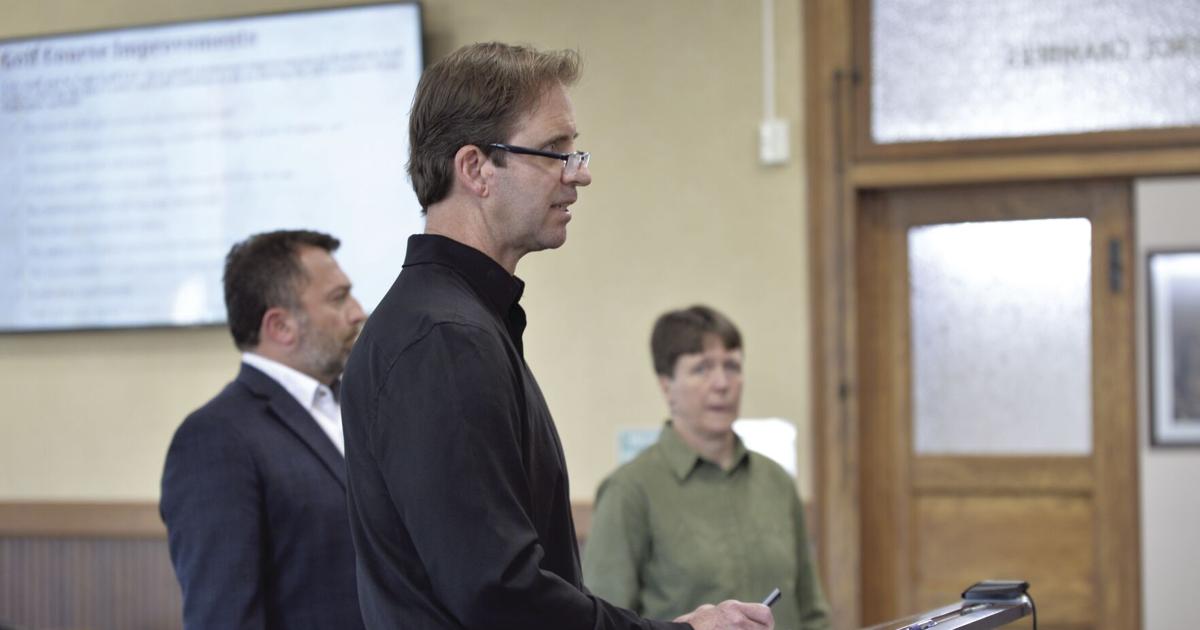 Golf course costs could rise for the first time since 2019 | Local News
SHERIDAN — Kendrick Municipal Golf Course administrators plan to raise fees for the first time since 2019 this season.
As Sheridan Town Treasurer Karen Burtis presented at Monday's town council meeting, the proposed season ticket costs for green fees will be $590 (an increase of $40) for singles; $890 (an increase of $65) for couples; and $1,025 (an increase of $75) for families.
A season pass for golf cart rentals will cost $525 (a $40 increase) for singles and $725 (a $50 increase) for couples.
Daily green fees will increase by $2 and cost $27 for nine holes of play and $40 for 18, Burtis said. All other fees will remain unchanged.
Sheridan Parks Superintendent Steve Gage said there were many reasons for the change. Chief among them is inflation-related cost increases for many of the materials needed to stay the course, he said.
"Prices for golf course maintenance supplies have gone up 35-45% (over the past year)," Gage said. "We spoke to some vendors who offer many courses in the Colorado, Wyoming and Montana area and they said these courses were increasing their rates simply because material costs had gone up so much in the past year."
Gage said he felt comfortable raising the fee this year due to a variety of changes and improvements that have been made over the past three years. While golfers will pay more, they will also get more for their money, he said.
In January 2021, new golf pro Ryan Wagner and the K Club Golf Company took over management of the course. Wagner started the year by renovating the clubhouse, restaurant and course pro shop. He also hired a catering manager and a PGA pro for the pro shop. Program-wise, it introduced a men's league on Wednesday nights, a new tournament series and the Sheridan Junior Golf Program for young golfers.
"He remodeled the clubhouse, increased playing time on the course and improved customer service," said City Engineer Hanns Mercer. "He has good plans for the future on how to increase play which will increase revenue for the golf course."
Although the fee for seniors isn't going up, there will be a slight change, Gage said. Seniors will now only be able to play on weekdays with a senior pass. To play on weekends, they will need to purchase an adult pass. It will cost them an extra $80 per season, Gage said.
Gage said the senior fee change is intended to diversify the game and the golf course's revenue.
"We try to open the game on weekends," Gage said. "…To make things successful and continue to generate revenue…we need tournaments. We need tourists. We need people who are willing to pay a daily green fee and cart fee… We love our senior golfers, but our senior golfers only make up 20% of our income while playing 60% of our golf. They take a long time to start, which is great. We want them to play… We want them to be there, but we also have to create income.
Golf course fees have remained relatively stable in recent years, Mercer said. Fees have only been increased twice in the past nine years: once in 2013 and again in 2019.
Councilors will consider changes to golf course fees at the Sheridan City Council meeting on March 21.