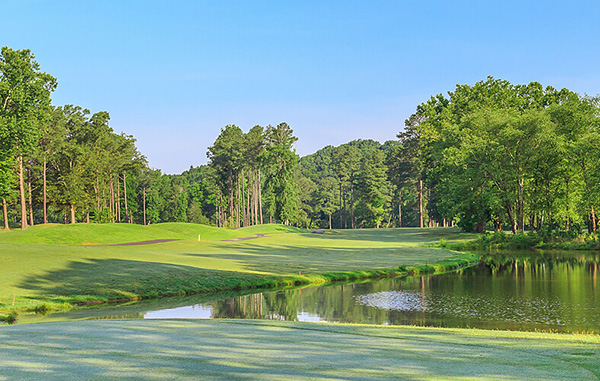 Hanover Golf Club under contract to be sold to unidentified local buyer
It didn't take long for the Hanover Golf Club to find a suitor.
Less than two months after it hit the market, the 60-year-old member-owned course is under contract to be sold to an unidentified local buyer.
The pending deal was confirmed this week by Mike Hatch, whose company Acumen Golf has run Hanover GC since 2014. Hatch declined to comment further.
Hilda Allen, a golf course broker handling the listing, said the deal is expected to close within the next 60 days.
If it closed as planned, the sale would mark the end of the ownership status of club members. Formerly known as Hanover Country Club, it was a private club until switching to semi-private three years ago in a bid to return to profitability.
When the course went on sale in late December, Hatch said a sale was a chance for members to unload it as golf overall was on the rise.
Hatch said the club had been profitable for several years in a row, and rounds in Hanover reached around 15,000 a year. By December, it had 200 golf members and 100 social members while also offering daily paid games to the public. The club charges $175 per month for a single member and $45 to $59 for daily rounds.
The sale would be the first for a local golf course since 2019, when Brookwoods Golf Club in New Kent County changed hands.