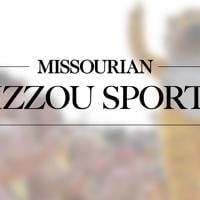 MU women's golf set to open spring season on Monday | Mizzou Sports
Missouri Women's Golf will open its spring season Monday in Boca Raton, Fla. at the FAU Paradise Invitational.
The tournament is a two-day event at Osprey Point Golf Course with 14 teams competing, including fellow SEC opponents No. 5 Florida, No. 38 Vanderbilt and No. 39 Mississippi State.
Missouri will enter its first tournament with an experienced roster that includes a lone sophomore, Emily Staples, juniors Brianne Bolden and Sophia Yoemans, senior Keagan Dunn and graduate student Noelle Beijer.
What there is to know
Of the five players starting for Missouri, Yoemans led the team in tied average scoring with an average of 72.58 to accompany a top 10 finish at the Johnie Imes Invitational. Yoemans recorded two '69 season lows at the Johnie Imes Invitational and the Sam Golden Invitational during the fall season and is expected to build on that success in the spring.
Staples posted a 70 at the Johnie Imes Invitational en route to a tie for 33rd to go along with a career low of 5 at the Sam Golden Invitational.
Beijer and Dunn both finished in the top five at the Johnie Imes Invitational, and Beijer scored a team-best 67 in the first round en route to a 4-under finish and a tie for fourth. Dunn posted an 8-under final score to tie for third and contribute to the team's only win of the fall.
Bolden is coming off a fall season where she posted a season-high 69 in the final round of the Sam Golden Invitational en route to a tied finish and a tie for 33rd.
Coach Stephanie Priesmeyer stressed the importance of staying focused on her team's performance.
"We have to control what we can control. Make good decisions, stay in the present, be patient and get better every day," Priesmeyer said in a press release.