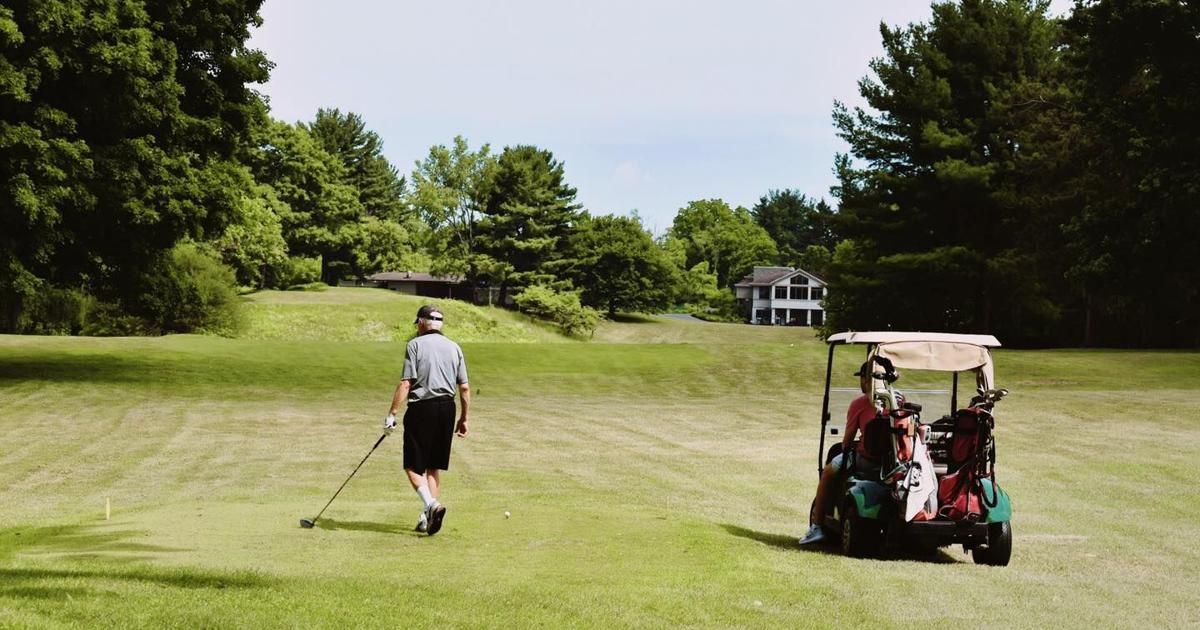 RaNic Golf Course plans onsite hotel, townhouses | Ithaca
Ra-Nic LLC plans to modernize its golf course and clubhouse and build a three-story hotel, cabins and single-family townhouses with one to two bedrooms on its property at 189 Pleasant Grove Road in Ithaca.
The hotel will be "something quaint, a boutique that blends into the village, nothing modern," said Sean Whittaker, co-owner of the RaNic golf course with his wife, Jennifer.
The couple bought the old Ithaca Country Club last year and want to turn the site into a retreat for golfers, parents of Cornell students and tourists visiting the Finger Lakes.
The hotel, which is expected to have 24 to 32 rooms, some with balconies, would be located where the pool house is currently located, and nearby there would be nine cabins equipped with bedrooms and kitchenettes. In addition, approximately 30 townhouses – one and two story units – would be built and offered for sale. Most of the construction would take place in the village of Cayuga Heights, although several townhouses where tennis courts currently exist can be found in the town of Ithaca.
A zoning change to accommodate increased density is likely required from both municipalities, but as of last week neither had received an official submission. Whittaker hopes all approvals will be obtained in time for construction to begin this fall and be completed by fall 2023.
New York State's Environmental Quality Review Act requires that the entire project be comprehensively reviewed by both municipalities.
"Site plan reviews and rezoning, however, will be handled separately by each municipality," said Susan Ritter, director of planning for the City of Ithaca, in an email.
Cayuga Heights and Ithaca learned of Ra-Nic's plans during Zoom public meetings held on November 17 and December 16, respectively.
" That sounds good. I like the idea of ​​investing in the infrastructure that already exists rather than starting from scratch with an entirely different vision, "said Rich DePaolo, chair of the City of Ithaca Planning Committee. "I think that's a great way to start. My only initial concern is, at the back of my head there's a little voice that says, well if we're trying to accommodate this via a PDZ, [we don't want to] leading the way through this process for an outcome we might not want on the property, an unintended consequence.
PDZ stands for Planned Development Zone and allows "a degree of flexibility in conventional land use and design regulations that will encourage development in an imaginative and innovative way…" according to Title XXI of the Ithaca City Code . Section 8 of the Cayuga Heights Code uses a similar definition.
If the Cayuga Heights board of directors accepts the creation of a PDZ, the village planning board will review the site plan. Any approval or modification to the plan made by the village planning council would be subject to a vote by the board of directors, said planning council chairman Fred Cowett.
During the December 16 presentation, architect Noah Demarest displayed golf course maps showing lots for seven homes on Pleasant Grove and Warren Roads, and at the south end of Blackstone Avenue. In an email, Ritter said no zoning changes were needed for single-family construction on properties in the City of Ithaca, but planning council approval would be required to subdivide the lots. from the plot of the golf course.
"These are all potential sites but no, [we have] no plans to build on it, "Whittaker said in an email.
Ithaca resident Jennifer Minner hopes the golf course will be maintained in a sustainable manner without chemical treatment. Associate Professor in the Department of Urban and Regional Planning at Cornell, she supports the improvement of pedestrian and cycling infrastructure connecting the Corners community to Cayuga Heights to Cornell and surrounding neighborhoods.
Over the past several months, Ra-Nic, in consultation with an arborist, has cut down around 100 trees from the golf course, including ash trees threatened by the emerald ash borer, dead pines and others considered historic and scenic. by neighbors opposing their removal.
"I also really hope that more trees can be preserved in development plans and in an immediate sense. In particular, I am concerned about the announcement across the street that the golf course's beautiful "Whomping Willows" will be cut very soon. These trees add value through their beauty and ecological value, "said Minner.