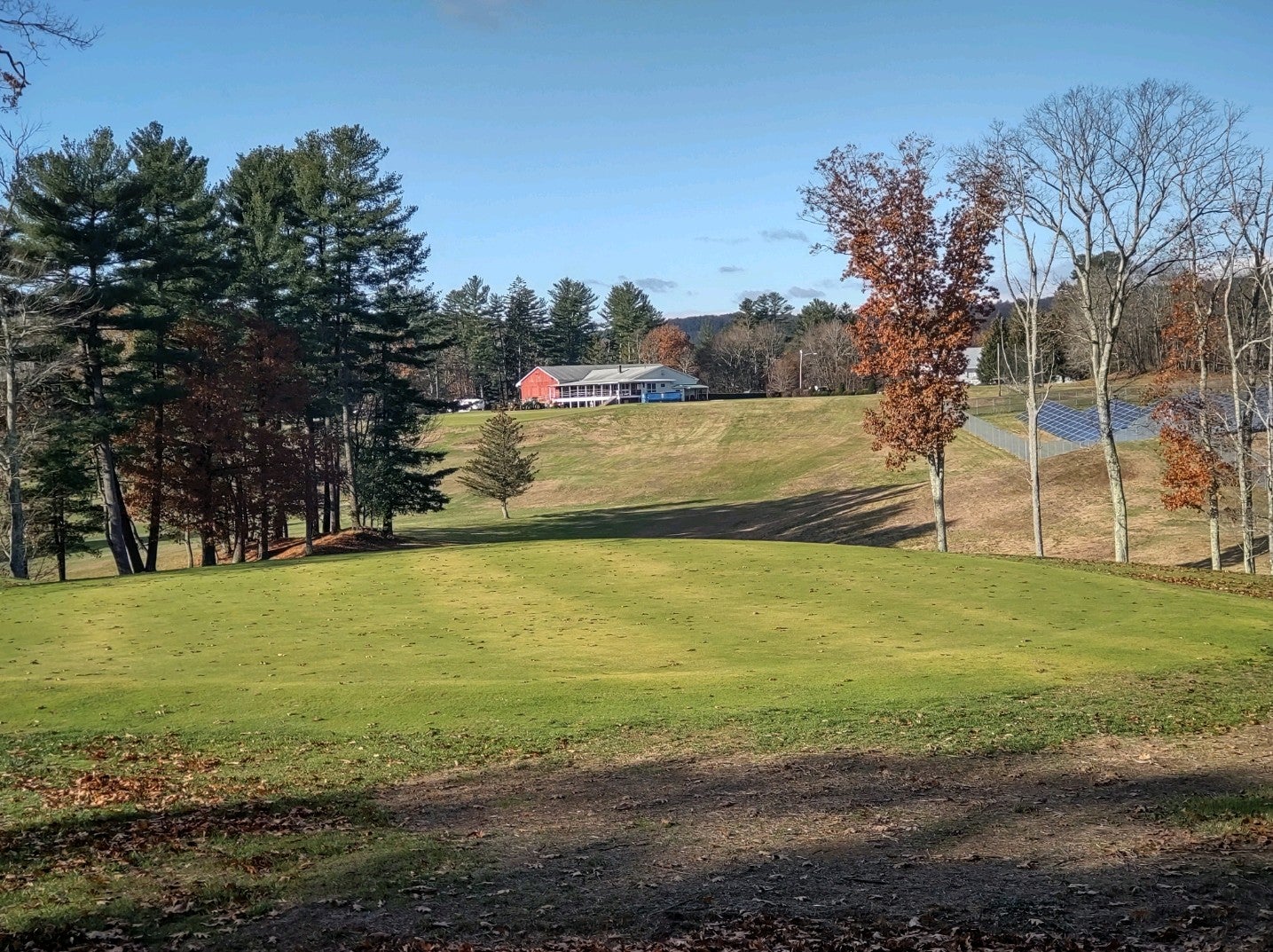 Reopening of the Gilbertville golf course after three years of closure
The Dunroamin Country Club, a 77-acre golf course and clubhouse located in the village of Gilbertville in Hardwick, is reopening and changing owners after a three-year hiatus.
The potential new owner of Dunroamin and owner of the historic restoration business Stone & Lime Inc. in North Brookfield, Kenneth Uracius, heard about the opportunity to own the golf course and wanted to create entertainment prospects for the residents. local.
The property is facing major renovations and revitalization. After years of excessive growth, the greens have been reseeded, new fairways designed and the course has been restored.
Uracius has radical changes in mind for the clubhouse structure with plans for a restaurant, bar and wedding venue. In the future, the entrepreneur would like to add a gymnasium and a brewery.
Due to the lack of local restaurants and recreational activities, Uracius sees the future revival of the golf course as a way to give back to the community.
The Dunroamin Country Club has been approved for its restaurant and golf course license by the town of Hardwick, and an architect is in the process of submitting the initial designs for the clubhouse, Uracius said.
Opened in 1964, the golf course was founded by the current owner, Tony Staiti and his family. Due to declining interest in recreational golf, Staiti closed the course three years ago and accepted a solar farm contract with Cypress Creek Renewables of California.
Cypress Creek was unable to negotiate an energy contract with National Grid and thus canceled its deal with Staiti in July.
Staiti said the two men had struck a deal that combined Uracius' construction expertise with Staiti's knowledge of grounds and golf course maintenance.
Dunroamin is slated to open in July 2022 and all clubhouse construction will be completed by the end of next year. The selling price of the installation was not disclosed.