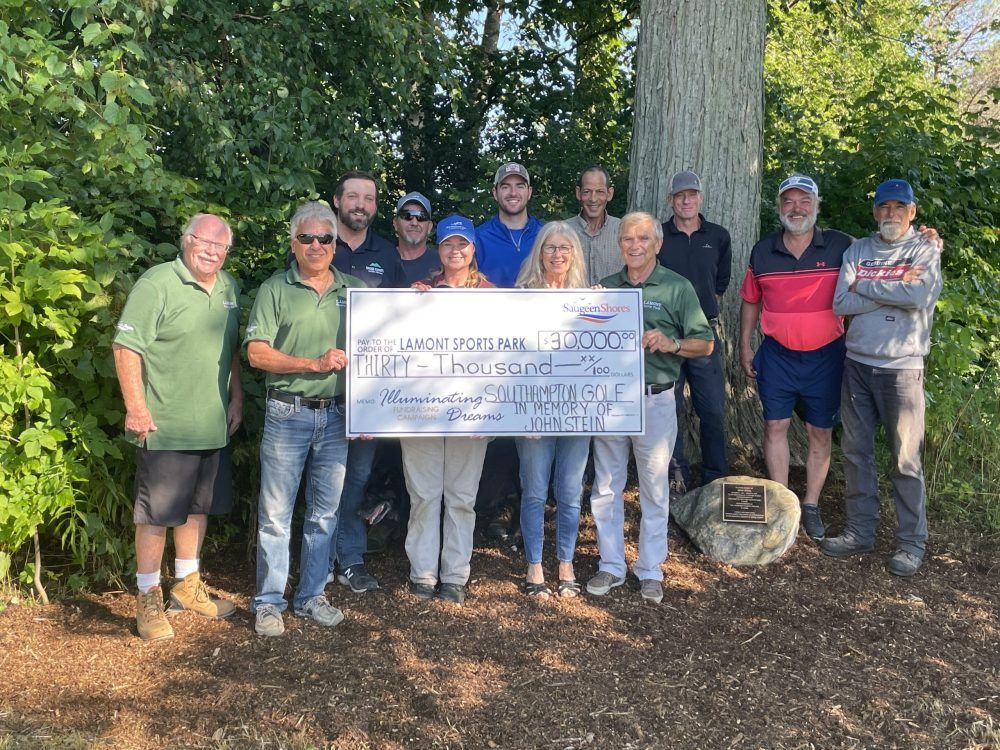 Southampton Golf Club owners honor friend with donation from Lamont
Content of the article
The owner of Southampton Golf and Country Club honors the memory of his friend and colleague with a significant donation to Lamont Sports Park.
Content of the article
Kevin O'Brien donated $30,000 to the project in honor of the late John Stein, who died suddenly in March. Stein's name will now adorn two minor league batting cages at the park.
"John's death was a huge loss for me, my staff and the whole community," O'Brien said. "Not only did he help save my golf course, he was a role model and a mentor to so many people. I am grateful to be able to commemorate John in this way.
"This is an incredible donation that will help us build an important facility," said Mayor Luke Charbonneau. "As someone involved in sports and recreation, it's fitting that Kevin chooses to honor John's memory in this way. I want to thank him on behalf of the whole city.
Deputy Vice Mayor Mike Myatt, one of the campaign co-chairs, said, "The club's generous donation allows us to build these batting cages that we have been so vocal about. Now the city's minor baseball players have a place to develop their skills and fitness.
The campaign continues to raise funds for the second phase of the park, consisting of two youth fields, an accessible playground, the two batting cages and a 200-seat community pavilion. The committee hopes to raise $1.5 million to achieve this goal.