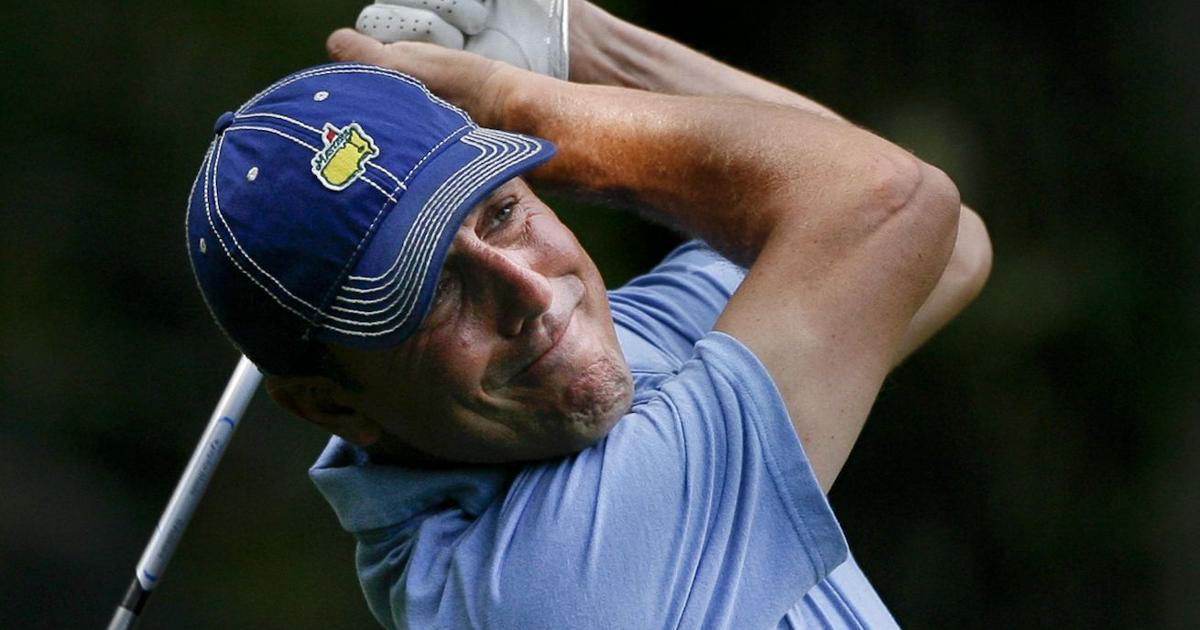 Steve Agazzi Wins Jenkins Links Title at Charleston Municipal Golf Course | Sports
Steve Agazzi won the Jenkins Links Golf Association Championship, which was played November 20-21 at the Charleston Municipal Golf Course, where he is the course superintendent.
Agazzi posted a score of 150 on 36 holes. Stephen Perry was the net champion with a score of 146.
Pat Harrington won the senior title with a score of 162 while Bubba Livingston was the senior net champion with a score of 146. Nabila Piper won the women's title.
All Champions will represent Jenkins Links in the SC Golf Association Tournament of Champions.
CALGA in Seabrook
Cathy Martin of Seabrook won the raw field title with a score of 83 while Mary Carney of Shadowmoss was the net field winner with a score of 61 in the contested Charleston Area Ladies Golf Association (CALGA) tournament November 16 at Seabrook Island.
Flight Winners: Premier – Diane Eberhard, Seabrook, 87 gross; Evie Wasson, West Dunes, 77 nets. Second – Flo Gilson, Seabrook, 96 gross; Linda Travis, Rivertowne, and Candace Royer, Dunes West, 79 nets. Third – Suzy Jones, Rivertowne, and Nancy Pondelik, Seabrook, 93 gross; Pat Slagle, Coosaw Creek, 77 nets. Fourth – Melodie Murphy, Seabrook, 100 gross; Mary Basel, Shadowmoss, 78 net. Fifth – Stephanie Kelleher, Dunes West, 96 gross; Brenda Griffin, Wescott, 72 nets. Sixth – Mary Driscoll, Dunes West, 104 gross; Mary Sudzina, City of Charleston, 75 nets. Seventh – Chiaki Kight, Shadowmoss, 102 gross; Kim Brueggemann, Rivertowne, 75 nets.
The Ace of Rivertowne
Jay Nuckolls, a member of the Rivertowne Country Club, discovered par 3s on his home run. On November 21, in a members-only tournament, Nuckolls hit the eighth hole for his second hole in one of the month (third in three months and fourth last year). Nuckolls used a 7 iron at 146 yards. Dave Rossi and Jayson Tompkins were the witnesses. He beat No.17 on November 14. Nuckolls made a hole-in-one at No.14 at Rivertowne on December 27, 2020 and added another hole-in-one on April 17 at Rivertowne's eighth hole.
Future
• March 4-6: Seventh Annual Dustin Johnson World Junior Championship, TPC at Myrtle Beach, 90 Boys & Girls Field, player entries available at worldjuniorgolfchampionship.com.
Ace
Eddy Antoine, November 2, Snee Farm Country Club, No.7, 120 yards, gap wedge. Witnesses: Don Campbell, Joe Brant.
Cotton Stone, November 17, Bulls Bay Golf Club, # 17, 140 yards, 6 iron. Witness: Andy Cotton.
Mike Lynn, November 17, Cassique-Kiawah Island Club, No. 7, 136 yards, lifesaving club. Witnesses: Jon Marsh, Jerry Sussman, Bob Kimmel.
Bobby Wilson, November 17, Bulls Bay Golf Club, # 17, 130 yards, 8 iron. Witnesses: Randy Glover, Terry O'Shaugnessy, Joe Padgette.
Jay Nuckolls, Nov 21, Rivertowne Country Club, No 8, 146 yards, 7 iron. Witnesses: Dave Rossi, Jayson Tompkins.
Dave Harper, Nov 24, Bulls Bay Golf Club, # 17, 145 yards, 8 iron. Witnesses: Kate Harper, Phil Tralies.
Rob McKee, Nov 24, Charleston Municipal Golf Course, # 4, 161 yards, 8 iron. Witnesses: Mike Mazza, Joey Polk, Mike Harrison.
Bob Miles, November 27, Bulls Bay Golf Club, n ° 12, 125 meters, pitching wedge. Witnesses: Bill Anderson, Josh Sapolich, Fred Thompson.
Brett Kelley, Nov 28, Burn Kill-Wescott Golf Club, No 6, 205 yards, 5 iron. Witnesses: Kane Ateshian, Darren Sanders, Colby Steere.
Andrew Slotin, Nov. 28, Patriots Point Links, # 7, 129 yards, 7-iron. Witnesses: Travis Barnett, George Slotin.
A hole-in-one must be signaled by the golf course. Please email as at [email protected] and at [email protected]