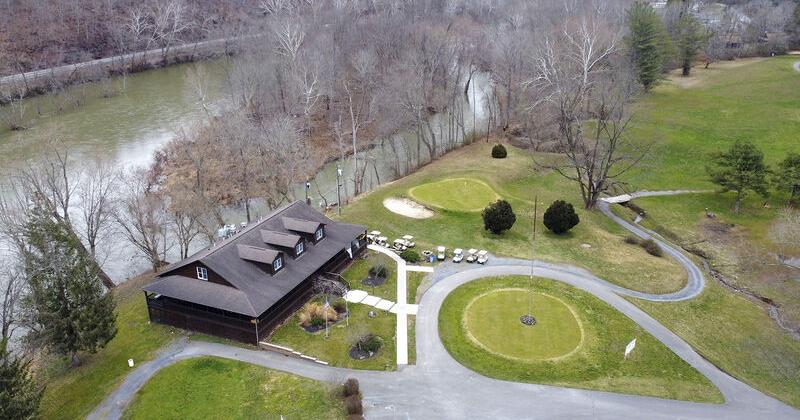 Summers County Golf Course Seeking Donations for Improvements | State and region
Members of the Willowwood Country Club in Hinton are soliciting donations to make improvements to their golf course to make it more appealing to members as well as the public
Club member Rick Moorefield who is leading the project said he hopes to raise $50,000 so they can refurbish some of their old equipment currently used to maintain the course as well as buy supplies needed for maintenance as well. .
"Willowwood Country Club is a great little public course and it's a great complement to the big course and the short Pipestem course," Moorefield said. "And with our new National Park designation, we expect new golfers to come to the area and we want to make sure that Willowwood, we can provide a good experience for our visitors."
To kick off this fundraising campaign, Moorefield contacted the Summers County commissioners at their regular meeting last week to ask them to consider contributing $5,000 to the golf course for necessary equipment upgrades.
Moorefield said he was aware that the commissioners were developing the county's budget for the coming year and just wanted them to be aware of Willowwood's needs and the benefits the county would see as a result of any donations.
Moorefield said he decided to launch this campaign after noticing that the golf course's current equipment was regularly failing.
"We have great volunteers who are members, for the most part, of the club and they put their time and energy into running the mowers and tending to the greens and everything," he said. "But this is a situation where they are working with equipment that is several years old. I watched last year while playing, these guys were mowing a fairway and then had to stop and work on the machine before they could move on to the next one.
Moorefield said updated equipment would save them a lot of time and money in the long run.
He added that ensuring the golf course is properly maintained would help encourage more visitors to the country club as well as to the town.
While the Willowwood Country Club, which is also home to Hilton Elks Lodge No. 821, offers memberships, it is also open to the public.
Moorefield said he wanted people to know that while some may hear the words "country club" and think it's only for rich people, that's not what it's about.
"We welcome everyone," he said. "The doors are open there for everyone."
Those wishing to donate to the Willowwood Upgrade Fund may send a check to Hilton Elks Lodge No. 821, Attn: Treasurer, PO Box 384 Hinton, WV 25951 with golf course upgrades in the memo line.