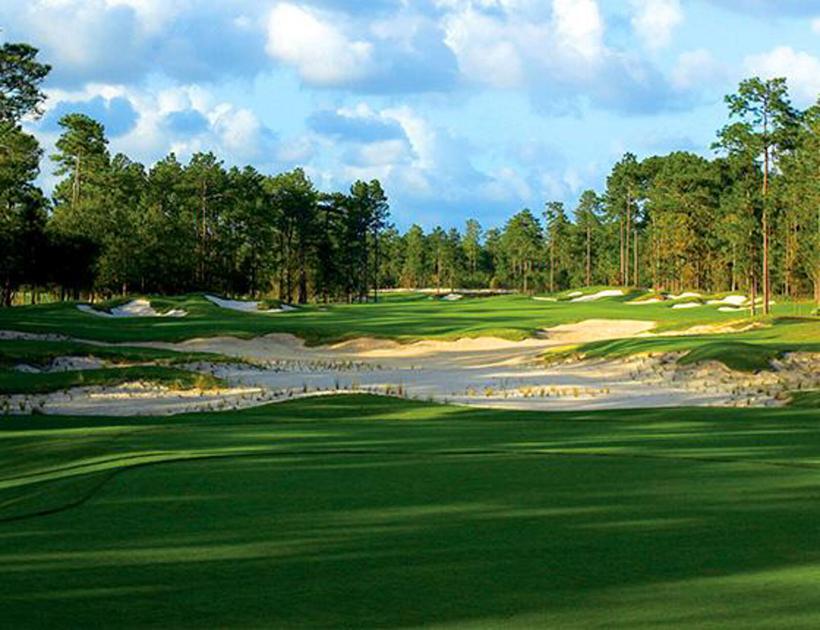 Take a Photo at Victoria Hills Golf Club | Columns
A friend of mine told me a while ago that next time I'm in the Daytona or Deland area, I should look and play at the Victoria Hills Golf Club located in Deland just off the I -4, west of Daytona.
I had missed the opportunity several times just because it's a little further than I like to go for a simple round of golf. Now after playing here I wish I had loaded up my clubs and made the ride a long time ago.
The Victoria Hills GC was designed by award-winning designer Ron Garl, a longtime friend and Florida resident. It's not every day that a golf course architect gets a beautiful canvas to work with. For the most part, developers use a golf course as a amenity and keep the best property for expensive residential sites and other expensive real estate. At Victoria Hills, Ron has been given a plethora of rolling hills and foliage as well as mature oaks and pines to create a spectacular course that winds through a development of beautiful homes. When he put his signature on his finished work, it was a masterpiece.
"When you have a place like this, you really try not to ruin everything," Ron told me. "We are very proud of what we have created at Victoria Hills.
He has the right to be proud. When my group finished our tour we had nothing but praise for the course and the staff.
The par-72 course plays from 4,900 to 7,149 yards long depending on the set of tees you choose. Garl has always been proud to create a course that challenges golfers of all skill levels, while allowing them to enjoy their game. He hit a home run here.
The course winds through some of the most beautiful terrain in Florida. It is not often that we see elevation changes such as those in Victoria Hills, or the variety of trees and foliage.
Although the course is part of a community, the developer has taken care to allow Garl and his team to build the course on some of the best parts of the terrain available. With this care, you will hardly notice that there are houses along the course, as they are far from the game. The course has a wonderful 'park' style feel.
The holes offer a wide variety of ways to play them. There are doglegs on the right and left, as well as short and long holes. With elevation changes, proper club selection is essential. More than once I have found myself wishing I had taken another club for my shot.
There are a few severe doglegs trying to 'cut the corner', leaving a much shorter approach. There are also a few holes where brute force and distance are needed. The balance in the design makes for a wonderful ride. You will find yourself using all of the clubs in your bag as well as most of the shots on your resume.
Victoria Hills GC has ample room around the greens and off the fairways for those who tend to miss their favorite target multiple times in each round. Once on the green, you will need to bring your best putt. The greens are large with many gentle waves and are each perfectly maintained.
Finishing holes start with one of the best par-3s in the state. Depending on the tees you play on, the 14th hole may require the use of any club in the bag, from a wedge to a long fairway wood.
Next is the shortest par-5 on the property where you can catch up on the blow you just gave. A trio of tall oak trees guard the center of the fairway and a threaded drive between them and the water to the left, rewards you with a shorter second stroke.
The 17th hole is another risk-reward hole. This right dogleg has a huge bunker guarding the corner. Hitting your drive on the bunker gives you a corner in the green. It's a big hole if you need to catch up with your partners and are strong-willed and talented enough to be daring.
The finish hole is my favorite on the course. This magnificent, but long, uphill par 5 is guarded by numerous bunkers. The green is framed by magnificent oaks and pines reminding you one last time how magnificent this dirt track is.
Victoria Hills is definitely a round of golf that I thought was well worth the trip and I know you will too. You can join the course at (386) 738-6000, or online at www.victoriahillsgolf.com.
James Stammer has been an avid golfer and avid golfer for almost 40 years. Contact him at – [email protected]