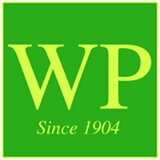 Tee to Green: Golf course nears renovation
GREEN TEE
Wet Conditions and Carts
All cart drivers should be aware of wet conditions and avoid them to prevent damage to the course. Compaction is one of the biggest threats to turf quality and carts are a big contributor to it, especially in extremely wet or even hot and dry conditions. You will still see evidence of compaction damage where carts tend to enter and exit cart paths in the same place. This becomes very evident on the second hole of the north course, so please vary your entry point.
Getting closer to renovation
Progress is being made as we move through the planning and approval process for the Club House renovation project. Last week we were approved by the Architectural Review Board, Council and Site Planning Division. Construction is expected to begin around October 1 this year and be complete before our spring 2023 opening. As most are aware, the biggest changes will be seen with the removal of the current bag storage area, which will close in September. of this year. New plans call for the addition of two new golf simulators, offices, relocated restrooms, and hopefully better access for restaurant servers to reach the deck and lounges. The new building will occupy the same footprint as the current site. Look for new information and designs to post as we finalize plans.
Incoherent Iron Strikes
This is one of the areas I've struggled with recently and for the most part it comes down to a swing path and not getting a good shoulder turn. Some players get stuck at the thought of swinging too much on an in-out swing path and bringing the club too far in by creating an overswing or getting stuck and blocking shots. Bring the club low and slow and roughly straight back and create this movement with a big shoulder and core bend. Before the down swing, feel a slight pause and feel the club descending and gaining momentum as it reaches the contact point. As Mike Dowaliby always said, "make a hard turn." Look to you feel it, which comes earlier as we age.